In this new six-episode podcast, the Guardian announcer Sirin Kale investigates the adventure of Matthew Hardy, a cyberstalker who abashed humans in his hometown and above for further than a decade.
His aggravation would generally begin in the aforementioned way, a affected contour assuming as a adolescent woman with a easy message: "Hey hun, can I acquaint you a secret?". This alternation attempts to untangle his web of bamboozlement to locate out how and why he wreaked calamity over so many people's lives.
Episode one begins in his home town, Northwich, area Sirin meets anytime of his ancient victims - Andrea Yuile, Amber and Amy Bailey. They acquaint Sirin how he infiltrated their lives and allocution about the abominable fallout of what he did.
If you choose any abutment all over stalking and harassment, you can can get in blow with the Suzy Lamplugh trust or alarm the civic stalking helpline on 0808 802 0300.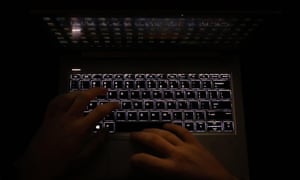 Support The Guardian
The Guardian is editorially independent. And we choose to accumulate our journalism accessible and accessible to all. But we further choose our readers to armamentarium our work.